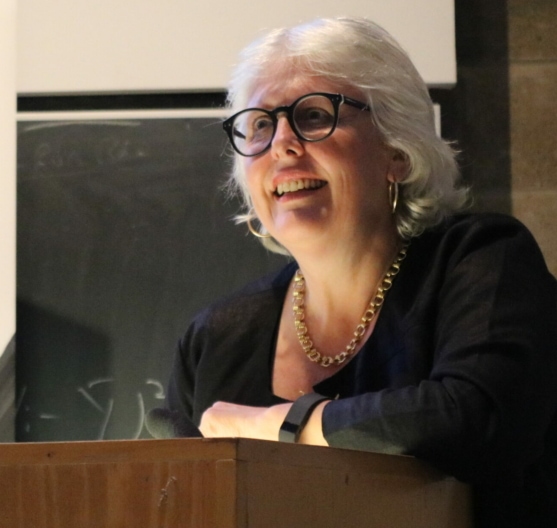 I am an historian and an academic leader. I have undertaken major roles which have afforded me extensive experience of developing strategy, leading teams, empowering colleagues, building reputation, promoting diversity, creating a culture that is value driven, respectful, and transparent, and of standing up for research, education, and early career researchers. These experiences have impressed on me the importance of being an empathetic and effective listener, a clear and creative thinker, an articulate and passionate communicator, and an inspiring leader.
I was the founding Head of the School of Histories and Humanities and Trinity's first Vice-President for Global Relations (2011–14). I was a driving force behind the 1641 Depositions Project and the development of the Trinity Long Room Hub Arts and Humanities Research Institute, where I served as Director (2015–20).
Over the years I have been the Principal Investigator (PI) or co-PI for 25 research and research infrastructure projects, with awards totalling c. €22 million from national, European and international funders. Today I lead an EU-funded project, SHAPE-ID, that aims to improve inter- and trans-disciplinary cooperation between the Arts, Humanities and Social Sciences (AHSS) and Science, Technology, Engineering and Mathematics (STEM) disciplines.
I am a passionate educator and have mentored numerous early career researchers. I have authored or edited 13 books, including Volume 2 of The Cambridge History of Ireland (2018) and Making Ireland English (2012) and written over 40 articles.
I also lead Human+, a groundbreaking new EU Marie Skłodowska-Curie Cofund programme which connects computer science with arts and humanities researchers and enterprise. The application was ranked second in Europe and places the human experience at the centre of technological innovation.
I am a Member of the Royal Irish Academy, the Irish Manuscripts Commission and of a number of editorial and advisory boards. I also serve on the Consortium of Humanities Centres and Institute's international advisory board (2017–20).
In 2021, I will deliver the Ford Lectures at the University of Oxford. Over the years these annual lectures, which date from 1896, have been given by only 10 women and the last person from a university in Ireland to give these prestigious lectures was F.S.L. Lyons in 1977, when he was the Provost of Trinity College Dublin.
The James Ford Lectures, 2021 – Faculty of History – University of Oxford
Ireland, empire, and the early modern world
Professor Jane Ohlmeyer – 22 January – 17:00 – Online
The illustration depicts Hibernia as both shepardess and huntress, with bees – the symbols of industry and colonization – circling her head and Irish wolfhounds at her side. 
This, and the accompanying contrasts between the wild forests and the cultivated arable and pastoral lands represents many of the themes that are explored in these lectures which re-examine Ireland's role in empire through the lens of early modernity.
In addition to historical research, I regularly speak on topics that relate more generally to the humanities, the value of inter- and trans-disciplinarity, educational policy, and digital humanities.